Hollywood is the world's most expensive cinema on earth. This not only produces the greatest films but it also encompasses the biggest revenue share of all whole world in entertainment industry.
Friday, February 27, 2009
In case you missed it in your Sunday paper, the
Parade
magazine had Garth and Trisha on the cover. A very revealing interview and great photos. Here's and excerpt:
"When you're a boy, your dad talks to you about women," said Garth Brooks, 44. "He tells you that waiting out there is an amazing woman meant just for you. You think, 'Oh, I can't believe this fantasy person really exists.' But she does. I'm one of the lucky people who found the dream woman his dad was talking about. I know what true love is."
Garth Brooks did find the woman of his dreams
Posted by

Unknown
at 6:19 AM
Links to this post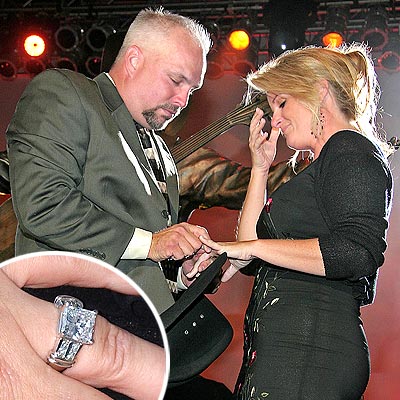 "You're not going to (do this) in front of all these people?" Yearwood, 40, asked before Garth Brooks, 43, bent his knee in front of 7,000 fans in Bakersfield, Calif., in May and asked her to marry him. And while the happy couple is staying mum on wedding details, Brooks said: "I'm just glad she said yes."
Posted by

Unknown
at 6:14 AM
Links to this post


Thursday, February 26, 2009
Nadya Suleman may have tricked her sperm donor into donating his sperm.
Oh my gosh, this just keeps getting better.
The man claiming to be her sperm donor has come forward, anonymously of course, to claim that Nadya tricked him.
The man will be revealed on the Monday edition of "Good Morning America" and says that he dated Nadya/Natalie from 1997 and 1999. He also wants a paternity test to see if he is the daddy of the eight infants.
What about the other 6?
He did say that Nadya conned him into giving up his sperm, by telling him that she had cancer and was unable to conceive without help.
He says he wants to help out with the babies, even if they aren't his. "Either which way . . . know that if she needs it, I'll lend a helping hand," he said.
What do you think, is it really octo-dad?
"That was always a dream of mine, to have a large family, a huge family, and I just longed for certain connections and attachments with another person that I really lacked, I believe, growing up,"
Posted by

Unknown
at 4:13 PM
Links to this post